Michael Weintraub
Certified ChiWalking & ChiRunning Instructor
The Key (Chi) To Unlock Your Potential

ChiWalking
Walking is the safest and easiest way to get into shape, enjoy the outdoors, lift and enliven your spirits. It is such a basic, everyday movement, that when you improve the quality of how you walk, you'll improve the quality of your life and be inspired for a lifetime.
ChiRunning
ChiRunning has helped thousands of runners improve their running form – reducing and preventing injuries, while decreasing recovery time. Runners of all ages and abilities have improved their efficiency and performance, and now find their running to be pain-free, easier and more enjoyable.
Welcome to
Tri Chi Walk & Run
Welcome to Tri Chi Walk & Run
My mission at Tri Chi Walk & Run is to inspire a joyful and lifelong practice of pain free walking & running to those of all abilities – for the health of it. Perhaps you've been running or walking your entire life. Nevertheless, your body has almost certainly changed since those early days. How has your running and walking technique changed since then? Danny Dreyer, founder of ChiRunning & Walking, was inspired by the shocking observation that an average of 65% of runners are hurt annually. Having studied T'ai Chi under the grand master George Xu, Danny decided to answer this challenge with the development of a holistic running and walking technique that would reduce injuries and promote energy efficiency.
Discover pain-free running and walking with Mike Weintraub, a certified ChiRunning and ChiWalking instructor. "Chi" is the vital energy and life force that flows through each of us constantly. ChiRunning and Walking techniques combine the focus of balance featured in the traditional martial art of T'ai Chi with a progression of kinesthetic running and walking techniques intended to reduce injury, improve performance, and even enhance mental clarity. Clients attest to an altogether transformative experience of both walking and running after developing the ChiWalking and ChiRunning practices. Tri Chi Walk & Run's programs help clients develop strategies for mindful and intelligent movement that reduces impact on joints, lessens muscle fatigue, reduces injury, and increases both stamina and confidence. Discover the power of ChiRunning and ChiWalking with Tri Chi Walk & Run.
Group Workshops
Group training is a wonderful option for beginners and experienced runners and walkers to discover the transformative power of ChiRunning® and ChiWalking® alongside others. Participants will receive comprehensive instruction in either running or walking that meets the needs of individuals at a variety of fitness and experience levels.
Private & Semi-Private Workshops
ChiRunning® and ChiWalking® provides training for individuals of all levels across both disciplines of running and walking. Private and semi-private training is a great way to receive in-depth instruction with personalized feedback. Working out with a small group of friends is also great way to save money. You create the group, and I will coordinate the rest.
Customized Programs
Tri Chi Walk & Run offers customized training programs for individuals interested in working toward a specific goal from walk-to-run 5K's to marathons. Clients receive individual instruction and a personalized program.
Video Analysis
Video analysis is a critical tool for improving walking and running technique to reduce injury and become more energy efficient. Clients love to see what their foot strike, arms swing, hip rotation, posture and overall form really look like. Video analysis is the single best way for clients to receive and internalize personalized feedback based on visual inspection of their existing technique.
CEC Program through ACE
If you are a personal trainer or other health care professional certified by ACE (American Council on Exercise), as a Certified ChiRunning & Walking Instructor, I can offer continuing education credits (CEC's).
Resources
Visit Chi Walk & Run's resources section to check out my blog, articles, the Chi Store and other resources. You can also subscribe for free to ChiRunning's official newsletter and get 15% off of any Chi gear!

About Mike
Meet Michael Weintraub – lifelong runner, triathlete, and student of ChiRunning & ChiWalking co-founder Danny Dreyer. Learn about Mike's personal journey to discovering and developing his own practice of the ChiRunning & ChiWalking technique.
"I was so impressed by your ability to teach via zoom, combined with face to face instructional opportunity. I was able to pick up on all the techniques as you were teaching them, and I have a newfound love for Chi Walking. Your professionalism in your teaching was also extraordinary."
"After being plagued with a running injury for nearly two years, I met with Michael to explore this new to me style of running, Chi running. Best thing I ever did! Not only did Michael explain, provide direction and give tutorials, but the whole process of learning and implementing Chi running techniques flowed like the natural progression I was hoping for. It has made my running more efficient, relaxing and most importantly… no more pain! Thanks Michael for introducing me to Chi running and allowing me to start training for marathons again."
"After reading ChiRunning, I wanted to work with a ChiRunning instructor to make sure I was applying the principles of ChiRunning correctly.  I worked with Michael for approximately four hours on a Saturday and the instruction was phenomenal.  Michael's explanation of the ChiRunning concepts were extremely easy to understand and apply.  Michael's ability to break down the different principles of ChiRunning really helped me focus on fixing my problems I had with both my hip rotation and cadence.  After the session was over, Michael was extremely prompt in providing me with both written and video feedback.  Michael went into incredible depth in his post-instruction summary and video analysis.  His post-instruction summary and video are both tools I keep going back to when I start to feel myself regressing back to my old form.  I highly recommend Michael for all your ChiRunning needs!"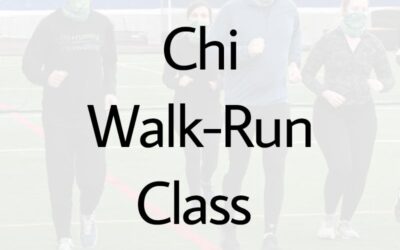 January 14, 2023 8:00 am Miami Beach, Flamingo ParkThe Chi Walk-Run workshop is perfect for walkers who want to introduce running into their fitness program, beginner runners, or those returning to running from an injury or hiatus. This class provides a unique...
read more
Prospective clients can book a workshop using Tri Chi Walk & Run's convenient online form. ChiRunning & ChiWalking sessions are available in both online and in-person formats for either one hour to half-day durations, or whatever works best for you.
Let Mike help you discover the athlete within you. Contact Mike today.